Our Heart and Soul is in our Therapist
JC's Beauty is run solely by our wonderful beauty therapist Jade.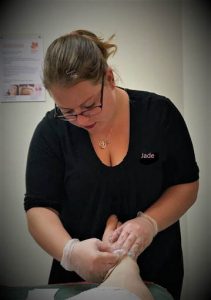 Jade
Jade studied in 2008 at the Wellington School of Beauty Therapy in which she gained her Diploma
and International Certificate Qualification.
She is experienced in her career and has a passion for her industry.
She aims to fulfill your beauty therapy needs to high standards and ensures she does her treatments to her full potential.
Jade enjoys what she does and loves making her clients happy, therefore returning to JC's Beauty.
​At the same time she builds some amazing relationships with people who she grows to call friends.